A Documentary by Mel Halbach
Fire Tornadoes, twirling 30 foot sparklers and BIG things that go kaboom!  Just a normal day in Nate's world.  What Lights Nate is an inspirational film that documents the personal journey of fire artist Nate Smith and the creative process by which he comes to grips with his own fear and anger, culminating in art forms that bring joy and happiness to Nate and others.
The film contains startling images of Nate's art and of the environment of which he creates it including the renowned arts festival, Burning Man. This documentary teaches us that beauty can be found in everything around us.
Purchase DVD
Buy this film directly from the filmmaker for only $29.00 + shipping/handling, $6 within US.
Film Preview
Related Clips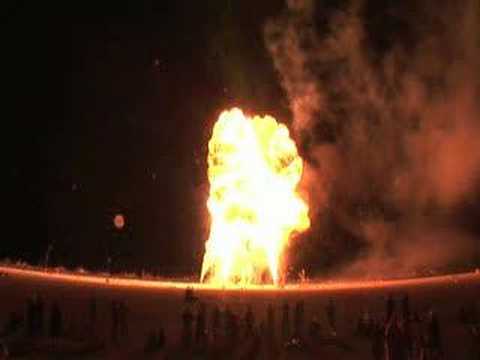 Film Details
Film Length – 50 minutes
Mastered in High-Definition
The

DVD

is Standard Definition and has 2 special features (special feature music provided by F-SPACE)
Film Credits and Awards
Directed, Photographed and Edited by Mel Halbach
Co-produced by Patrick McMurty
This documentary was made possible by a generous grant form the University of Utah College of Humanities Documentary Studies Program